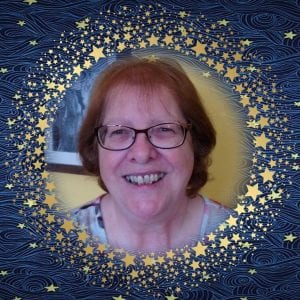 Hello to you, Here is a little bit about me.
My name is Lindsey Harrison, I like to write and thought it would be good to share my stories and poetry. I was the founder host of Flying with Angels on Cathies Distant Echos along with Riana George, the show's second host. There were two hosts  Riana and I. I enjoyed it and we had the shows going for ten years with a just short break. It was fun.
I AM an intuitive Angel Oracle and Tarot Card Reader. A Usui Reiki Master, A 13th Octave LaHoChi initiate (Energy Healing) I walk and work with the Divine Mother, Ascended Masters, Archangel's and people in spirit. I AM a natural medium and healer and I AM very intuitive.
I AM 67 married with two grown-up children and three grandchildren. Plus we have a lovely West Highland Terrier called Casper, who I AM giving his own blog spot.
This space is to share my writings with whoever comes by. "So Hi Yer! It's good to see you!"
I like to be called Lins. You can call me whatever you like, as long as it's not late for dinner.
Love and Blessings,
Lins xxx