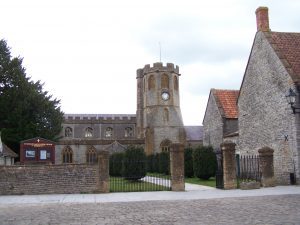 A Visit To Saint Michael And All Angels Church, Somerton, Somerset. England.
On holiday at Thorny Lakes, near Mulcheney in Somerset, I was fortunate to be able to visit Saint Michael and All Angels Church in the market town of Somerton.
Somerton was once the capital of Wessex before Winchester and has a very rich history of early times in England. The emblem for Wessex is a Wyvern. (Dragon)
The monks of Mulcheney Abbey carved the nave ceiling of the church with Wyverns (dragons) in each archway of the ceiling leading to the altar There are many interesting bosses with carvings of Angels, The Greenman, Dragons, acorns, local crops and trades, and heraldry.
I sat in the 12th-century pews whilst looking for certain icons on the ceiling. It was very peaceful. Here are my photos from my visit.
Here is the Somerton link. It's a lovely town to visit.
http://www.somerton.co.uk/virtual-tour/st-michaels-and-all-angels-church/