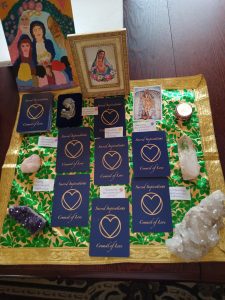 Weekly Card Reading 11th July -17 July 2022
This week is overseen by Lord Maitreya.
Known as the World Teacher alongside Jesus and Lord Kuthumi he is always there to help with his wisdom and knowledge.
Love and Blessings,
Lins xxx
Monday 11th July 2022.
Tuesday 12th July 2022.
Activating Our Tri-Flame-Meditation channelled by Linda Dillon
Wednesday 13th July 2022
Thursday 14th July 2022.
Friday  15th July 2022
Saturday 16th July 2022.
Sanat Kumara
picture from google images.
Sunday 17th July 2022.
images Google images and Pinterest.